Introducing the "Data Breach App" – The one and only Data Breach App made for consumers by consumer-focused Attorneys! It's simple: Just Snap, Submit, Sign, and Get Paid*!
Did you receive a data breach notice letter or email? If yes, you may be entitled to compensation! No need to waste your time looking for a qualified data breach lawyer. Simply take a picture or screenshot of the data breach notice you received, upload it into our App, enter your contact info, and submit!
A representative from Join Class Actions & Siri & Glimstad LLP will then be in touch to let you know if you're eligible to be a potential plaintiff in a Data Breach Class Action!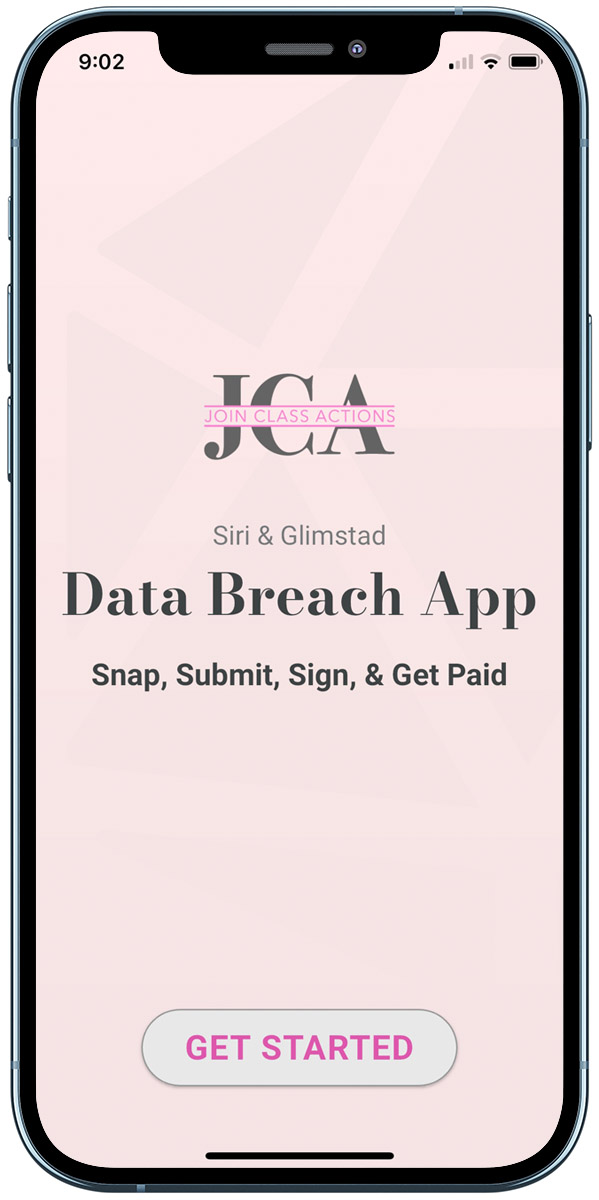 * "Get Paid" is not a guarantee of payment. You must qualify to be a lead plaintiff by meeting certain criteria, and a settlement award must then be agreed upon by the parties and approved by the Court. Attorney Advertisement. Join Class Actions and Siri & Glimstad LLP. National Representation. #772-SUE-THEM (783-8436).