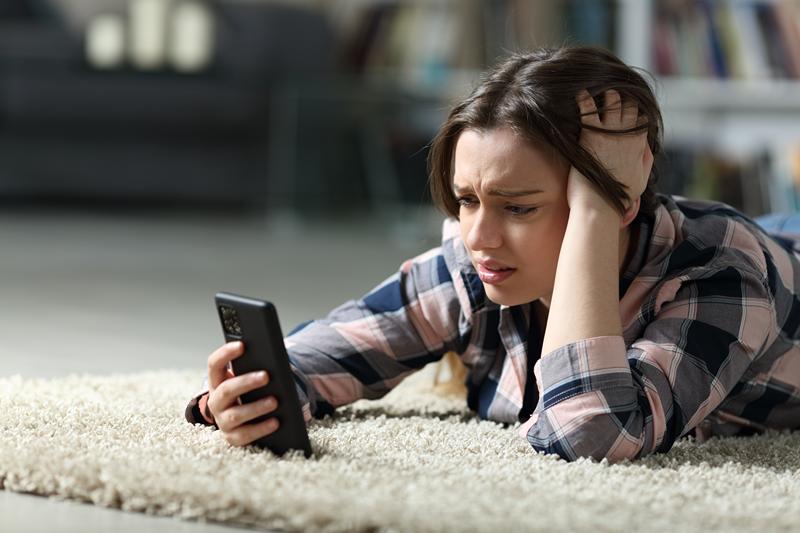 Social Media Dangers
Did your child become addicted to social media and suffer detrimental mental health effects? If yes, you may be entitled to COMPENSATION!
Facebook and Instagram's engagement algorithm exposes kids to dangerous posts causing social media addiction, depression, body image issues, eating disorders, and more.  Siri & Glimstad and its affiliated firm, Morgan & Morgan, are evaluating claims to seek and hold social media companies accountable for adolescents, teens, and young adults who became addicted to social media and suffered detrimental mental health effects as a result.
An unexpected consequence of the exploding popularity of social media among young users appears to be a rising mental health crisis in this age group.  The many harmful effects of social media may include:
Anorexia
Bulimia
Binge-Eating Disorder
Purging (Vomiting, Laxatives, Diuretics, Excessive Exercising)
Body Dysmorphia
Self-Harm or Attempts
Attempted Suicide
Suicide/Death
Depression
Anxiety Disorders
Other Eating Disorders
Social media platforms are designed to be addictive.  They manipulate what users see online in order to keep them scrolling and "liking" nonstop content.  Companies like Facebook and Instagram have not been held accountable for the apparent serious negative consequences on young people of excessive social media usage, including exposure to divisive content and bullying.
If your teen or young adult used social media and then suffered from any of the above issues, contact us for a free evaluation of your potential claim please fill out the form on this page.
More Potential Class Actions…
Showing 1-3 of 28 results