Hair Straightener Chemicals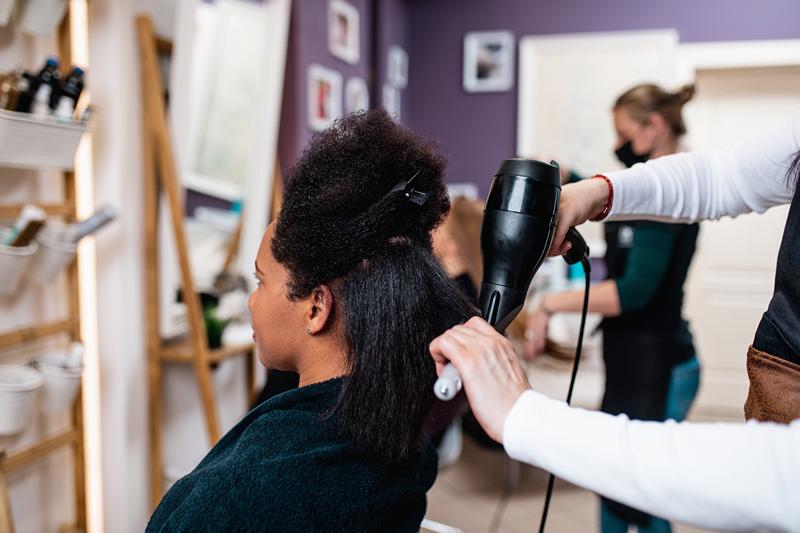 Hair Straightener Chemicals Linked to Endometriosis, Fibroids and Uterine or Ovarian Cancer Investigation – SIMMONS HANLY CONROY
Use Chemical Hair Straighteners? Diagnosed with Endometriosis, Fibroids, or Uterine or Ovarian Cancer?
SUBMIT THIS FORM TODAY to see if you are eligible for COMPENSATION.
Simmons Hanly Conroy, a National Law Firm, along with its affiliated firm, Siri & Glimstad LLP, want to speak to you!
Using chemical hair straightening or relaxer products has been shown to double the risk of endometriosis, fibroids, and uterine or ovarian cancer in women. Women who used chemical hair straightening or relaxer products frequently may have twice the risk of developing uterine cancer compared to those who didn't use the products, according to a new study.
Filing a chemical hair straightener lawsuit can result in compensation in one of two potential ways: 1) When your legal team and the defendant(s) can agree to an amount of compensation for your injuries, it's known as a hair straightener settlement. 2) If a hair straightener settlement isn't reached, your case may proceed to a trial in court, where a judge or jury will hear the claim and decide the outcome.
NO COST FOR REPRESENTATION. CONTINGENCY-FEE BASIS.
More Potential Class Actions…
Showing 1-3 of 10 results