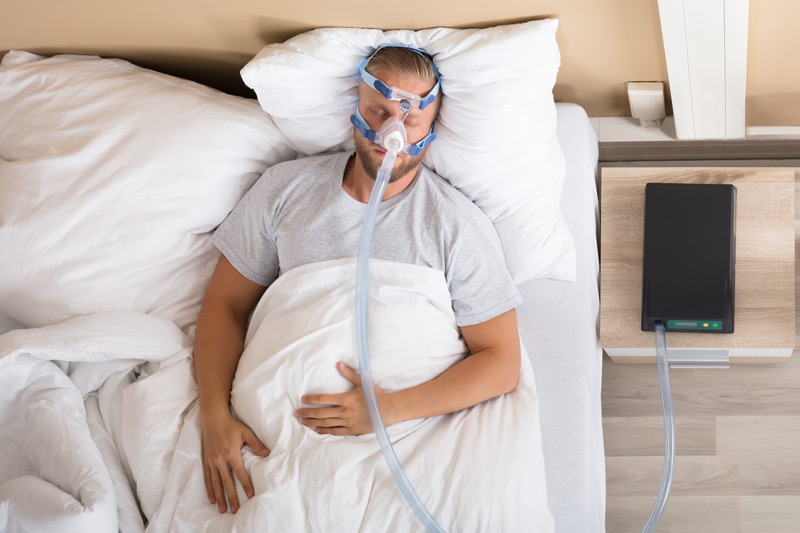 PHILLIPS CPAP MACHINES LINKED TO ASTHMA, COPD, OTHER RESPIRATORY ILLNESSES, AND CANCER: FIND OUT IF YOU ARE ELIGIBLE FOR COMPENSATION.
Philips Respironics has recalled a variety of mechanical ventilators, BiPAP machines, and CPAP machines due to potential health risks associated with components of the product that break down, exposing users to potential carcinogens in the process.
If you've used a Philips sleep apnea device and experienced adverse health effects, you may be eligible to pursue compensation.
In June 2021, Philips Respironics issued a recall of BiPAP and CPAP machines, as well as mechanical ventilators when it discovered that the polyester-based polyurethane foam that is used to reduce sound and vibration had been found to break down into black particles that can enter the airway of the device and expose the user to dangerous carcinogenic chemicals.
Philips Respironics recalls include the following sleep apnea machines:
Bi-level Positive Airway Pressure (Bi-Level PAP, BiPAP or BPAP) Machines
Continuous Positive Airway Pressure (CPAP) Machines
Mechanical Ventilator
Philips CPAP and BiPAP recalls include the following machines:
C-Series ASV
C-Series S/T and AVAPS
Dorma 400 and Dorma 500
DreamStation
DreamStation ASV
DreamStation Go
DreamStation ST and AVAPS
OmniLab Advanced+
REMstar SE Auto
SystemOne ASV4
System One (Q-Series)
Philips breathing machines and continuous ventilators recalls include the following machines:
A-Series BiPAP A30 and A-Series BiPAP A40
A-Series BiPAP V30 Auto
Garbin Plus, Aeris and LifeVent
Trilogy 100 and Trilogy 200
A range of serious health issues and injuries have been reported, including:
Respiratory conditions (minor to severe)
Cancer (kidneys, liver, lungs, other)
Kidney disease or failure
Kidney, liver or lung injuries
Headaches or dizziness
Sinus infections
If you've suffered any of the serious health issues above after using a Philips sleep apnea device, you may be entitled to compensation from a Philips CPAP lawsuit.
Please fill out the form below and a representative will be in touch asap.
More Potential Class Actions…