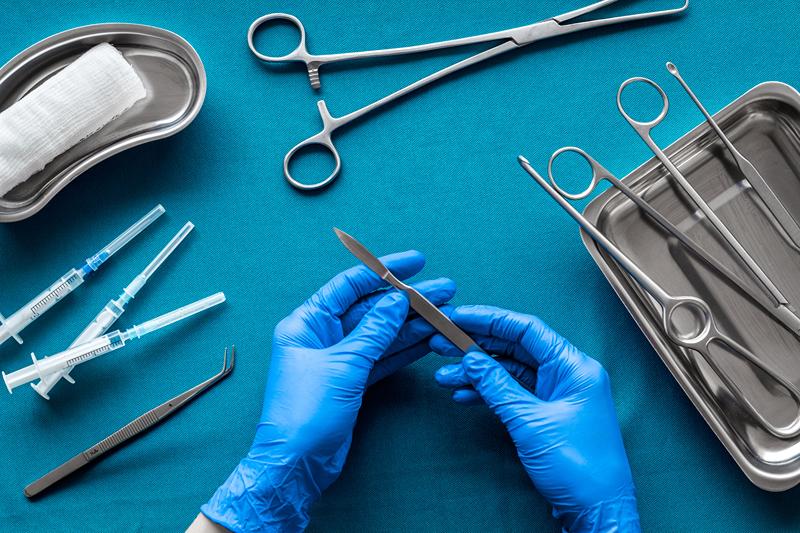 SURGICAL STAPLES LAWSUIT
If you experienced harm or injury from malformed surgical staples, you may be entitled to monetary compensation!
What are the Surgical Staples lawsuits about?
Surgical staples are commonly used externally to close wounds and internally to close surgical incisions during gynecological, gastrointestinal, and thoracic surgeries. This is a faster, easier way to close a wound than using traditional sutures.
Ethicon surgical staplers have been in the spotlight recently due to recalls starting in 2019, when the U.S. Food and Drug Administration (FDA) admitted they had received tens of thousands of reports that the staplers were defective and had caused injuries to patients. These Ethicon staplers made by Johnson & Johnson are no longer used in surgery, but they were used for years prior to being recalled.  The staplers had a defect that caused the staples to malform and not work as intended, which led to:
Infections
Allergic reactions
Compromised wound healing
Wounds reopening
Staples being placed incorrectly
Hemorrhage
Sepsis
Bowel leakage
Additional surgical intervention
Patients continue to come forward who are suffering ongoing health issues and even undergoing repeat surgeries to correct the problems caused by the malformed staples.
Holding Them Accountable
There are claims that between 1997 and 2019, the FDA maintained a secret database called the Alternative Summary Reports (ASR) system that housed complaints about the surgical staplers. This database was not accessible to doctors or the public, to the detriment of patients. Normally, defective devices reported to the FDA are posted in a publicly accessible database called MAUDE (Manufacturer and User Facility Device Experience system). This way, doctors can check to make sure that the devices they are using are safe. In 2019, the FDA released a report that between 2011 and 2018 they had received more than 110,000 complaints about the surgical staplers, but more than half of those had been inaccessible in the ASR system.
ARE YOU ELIGIBLE TO FILE A CLAIM?
If you have a loved one who died from injuries caused by defective surgical staplers, you could qualify to file a wrongful death lawsuit. If you have suffered serious harm as a result of the defective surgical staplers, you may be able to file a lawsuit to recover the medical expenses, lost wages, and be compensated for some of the pain and suffering you experienced.
Time is of the essence when filing a lawsuit, so DO NOT DELAY! For a free evaluation of your potential please provide the following information:
More Potential Class Actions…