Injuries Leading to Paralysis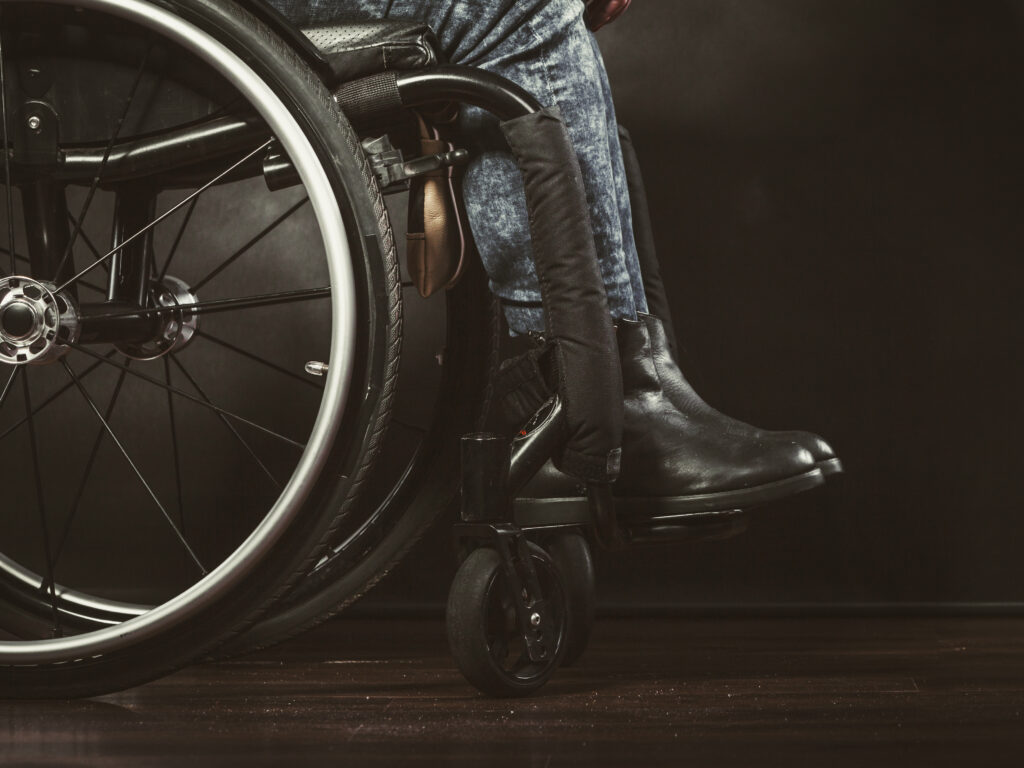 Catastrophic Injuries
A catastrophic injury is one that results in traumatic damage –often to the spine, brain, head or neck– that can lead to either a fatality or severe permanent disability, such as paralysis. Paralysis is the loss of motor function and feeling in one or more muscle groups. These types of injuries necessitate long, painful recoveries that involve hospital stays, surgeries, therapy, and loss of ability to work. These serious injuries can result from accidents at work, car crashes, falls, sports, and more.
Causes of Paralysis
When an injury severely damages the brain, neck or spinal cord, the result can be paralysis. When part of the body is paralyzed, the nerve cells are seriously damaged and nerve signal transmission is interrupted. Becoming paralyzed can lead to permanent physical disability and exorbitant medical bills.
Paralysis can be caused by the following:
• Strokes
• Brain injury
• Spinal cord injuries
• Nerve disorders
The Types of Paralysis
Paralysis is classified based on the severity of the injury and duration, or how long the effects will last. The usual medical classifications for the different types include:
• Monoplegia – paralysis of a single limb or body part
• Hemiplegia – paralysis of one side of the body
• Paraplegia – paralysis of the body below the waist
• Quadriplegia – paralysis from the neck down
Life Changes After Paralysis
A person who has suffered a catastrophic injury causing paralysis will most likely require life-long care that costs millions of dollars. If someone else's actions or negligence are responsible for the catastrophic injury, the victim has a right to seek fair compensation.
How Can A Lawyer Help?
When a catastrophic injury leading to paralysis is a result of someone else's action or negligence, you may have a claim to seek compensation for your suffering and financial damages.
Please fill out the form on this page to have an attorney determine whether you have a case. At Siri & Glimstad, there is never any cost upfront to you for our representation. Our attorneys will evaluate your case for free to see if you have a claim. We get paid only if we win for you!
More Potential Class Actions…
Showing 1-3 of 28 results