Eclampsia or Preeclampsia Birth Injury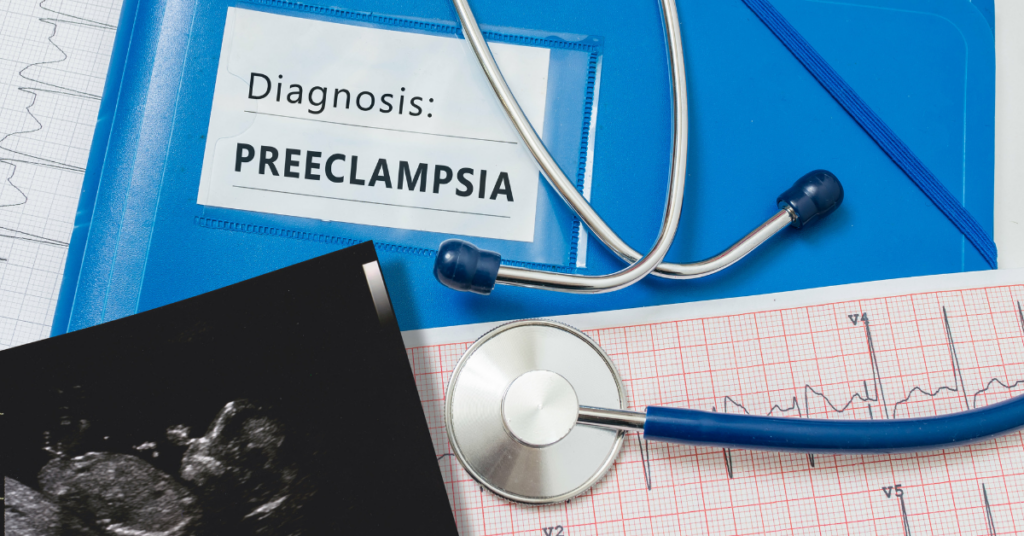 Preeclampsia, also known as toxemia, is a condition that can develop during pregnancy. It is a pre-cursor to eclampsia, which is a life-threatening condition characterized by seizures and loss of consciousness.  Preeclampsia warns of the possible development of eclampsia, and can present with the following symptoms in a pregnant woman:
•    Severe Headaches
•    Nausea and/or vomiting
•    Upper Abdominal pain
•    Sudden swelling in hands or face
•    Vision problems
•    Shortness of breath because of fluid in the lungs
•    High blood pressure
•    Low platelet levels in blood
•    Liver damage
•    Kidney problems (evidenced by protein in urine)
Even if preeclampsia does not develop into eclampsia, it can cause serious organ damage or eventually a stroke.
What Is The Treatment for Preeclampsia?
Often when preeclampsia cannot be managed, the decision may be made to deliver the baby early by cesarean section. The decision to perform a cesarean section is made based on how far along the pregnancy is and the severity of the preeclampsia.  Preeclampsia that goes on to develop into eclampsia can be fatal, so every precaution should be taken to carefully monitor the pregnant mother. The healthcare team will most likely monitor the mother carefully once she is determined to have preeclampsia (or suspected of having it) and administer medications to lower blood pressure and manage any symptoms.
Factors That Predispose A Mother To Developing Preeclampsia:
•    High blood pressure or preeclampsia in a previous pregnancy
•    Twin pregnancy
•    Chronic high blood pressure
•    Obesity
•    Being older than 40
•    Family history of preeclampsia
•    Being of African American descent
•    Maternal history of certain health conditions such as diabetes, lupus, multiple sclerosis, rheumatoid arthritis, PCOS, sickle cell disease and scleroderma
•    Pregnancy that was a result of egg donation, donor insemination or IVF
The symptoms of preeclampsia may continue into the postpartum period – after the baby is born.
How Can A Lawyer Help?
If you or your loved one suffered injury or complications due to preeclampsia or eclampsia, please fill out the form on this page to have an experienced medical malpractice attorney determine whether you have a case.  At Siri & Glimstad, there is never any cost upfront to you for our representation. Our attorneys will evaluate your case for free to see if you have a claim. We get paid only if we win for you.
More Potential Class Actions…
Showing 1-3 of 17 results