I WAS IN A CAR WRECK!  WHAT DO I DO NOW?
In a car wreck? Don't panic. The attorneys at Siri & Glimstad have compiled a checklist of what you should do to protect yourself.
---
Table of Contents
Car Wrecks And What To Do If You Are In One
Here are the steps you need to take right away
Potential Long Term After-Affects of a Car Wreck
What Should You Do if You Were In A Car Wreck And Want to Reach Out To An Attorney?
---
Car Wrecks And What To Do If You Are In One
No one wants to believe that they will ever be involved in a car wreck, but if you are behind the wheel every day – commuting to work, dropping children off at school and activities, and running errands – odds are that you will experience a fender-bender at some point. When a car wreck happens, it can be a shock and your adrenaline will be rushing. The fight-or-flight response temporarily takes over your brain and in the stress of the moment it can be hard to form a rational thought. Knowing ahead of time what to do can save you in that moment of panic.
Steps to Take Proactively:
Always keep your insurance and registration in an easily accessible place in your car.
Keep any important phone numbers handy.
Have a list of things to remember in the event of an accident.
Here are the Steps you Need to Take Right Away:
If you can, move to the shoulder of the road so you are safely out of the way of traffic.
Call 911 and wait for police to arrive.
Assess everyone in your vehicle for injuries, including yourself.
Take pictures of the scene, any injuries, and your car.
Get information from any other drivers and passengers involved, including names, addresses, telephone numbers, license plate numbers and insurance information.
Obtain contact information for any witnesses.
Avoid arguing about fault with the other driver involved – interact as little as possible.
Save the contact information of the responding police officer.
After the Wreck:
Go to the emergency room for an initial evaluation. If there does not seem to be any acute injury, visit your doctor in the days immediately following the wreck. The long-term physical effects of a car wreck are not always evident immediately following the crash. You may not be aware of any aches or pains until the adrenaline subsides and even beyond that. It can take days to realize the extent of your injuries. It is important that you seek medical evaluation after any car wreck to ensure that there are no injuries that will cause you problems in the future.
Obtain a copy of the police report when it becomes available.
Call your insurance company and inform them that you were involved in a wreck and ask them where you should have your car inspected for damage. Often, your insurance company will pay for a rental car while your vehicle is being repaired.
Do not speak to the other driver's insurance company or provide them with your medical records or any other information.
If you have suffered any injury in the car wreck, contact an attorney to ask about next steps.
Potential Long-Term Effects of a Car Wreck:
Lingering Injuries – Things like whiplash and back injuries can cause pain that lasts long after the wreck.
Loss of Income – Missed work or lack of access to your vehicle may cause you to miss out on income you need in order to pay your bills.
Financial Losses – Car repairs, doctor's bills and missed work opportunities can have a long-term impact on your financial situation.
Loss of time – After a car wreck, you will spend a significant amount of time on the phone with insurance companies, on the phone with car repair shops, and possibly going to doctor's appointments. This is bound to cut into your work or personal life and may cause you to miss out on other events or obligations.
Anxiety about driving after a car wreck – Another negative by-product of being in a car wreck is often an anxiety about driving in general or in the specifical circumstances that contributed to your accident. There is no way to know how long it will take to get past this fear, but it makes going about your daily life more stressful than it was before the wreck.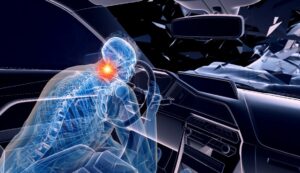 How an Attorney Can Help:
Most people are not involved in car wrecks very often, and when one occurs it can seem overwhelming to deal with the resulting damage and injuries. An experienced personal injury attorney deals with these situations every single day. They are fully knowledgeable regarding your state's laws and know best how to deal with insurance companies. An attorney will gather evidence and assist you with any insurance claims. They can contact the other driver's insurance company and attempt to settle for an amount that compensates you for your damages and suffering. This can be done informally, through mediation or in court. Your attorney can also advise you whether to sue the at-fault driver and/or their insurance company if negotiations fail.
Remember, an insurance company's goal is to prevent paying out claims in order to maximize their profits. It is not easy to get them to admit fault and agree to pay fair compensation on behalf of their insured. Hiring an experienced and knowledgeable attorney is crucial if you want to recover the most that you can from an insurance company in a personal injury claim.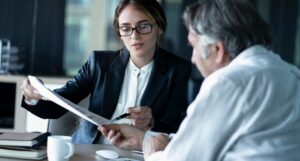 What Should You Do if You Were In A Car Wreck And Want to Reach Out To An Attorney?
Do not delay in reaching out to have your case evaluated by an experienced Attorney.  Remember, there are relevant statutes of limitations that impose strict deadlines on filing claims after a car wreck. These differ from state to state. If the window closes, you will never get the opportunity to seek the compensation you deserve. An experienced personal injury attorney has been through this process with many other people in the past and can guide you in the best way to navigate the aftermath of a wreck to optimize your recovery.
It does not cost anything to consult with an attorney at Siri & Glimstad or one of our affiliates throughout the country. They will speak with you and evaluate the circumstances of your situation to see if a lawsuit can be pursued on your behalf. Make sure to hire an attorney who will represent you on a contingency basis, meaning they get paid only if you win a settlement and you never pay a penny out-of-pocket.
No amount of money can compensate for physical and/or emotional suffering but you may be able to get compensation for the following:
Physical injuries
Pain and suffering
Out of pocket medical expenses
Lost Wages
Future Medical Care
Contact Siri & Glimstad today to have your car wreck case reviewed at no cost to you. Our experienced legal team is ready and waiting to help you!
Click here to submit your claim: All states – Motor Vehicle Accidents – Join Class Actions
You can also join the conversation on Facebook