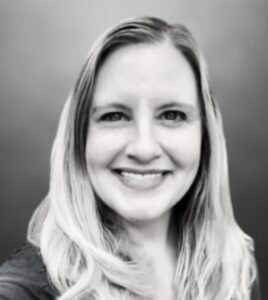 By Jennifer Wilding
In June of 2022 the Consumer Financial Protection Bureau (CFPB) announced a review of credit card company penalty policies that were taking advantage of customers, costing them, collectively, an extra $12 Billion a year. This review resulted in a ban of junk fee practices found to be unfair and unlawful, putting banking institutions on notice. Since then, many large banks have stopped charging bounced-check depositor fees and surprise overdraft fees to avoid scrutiny.
In this post, I'll discuss what constitutes an illegal Junk Fee and what you can look for to see if your financial institution might be subjecting you to these illegal, excess fees.
What is a Junk Fee and When is it Illegal?
The term Junk Fee is used when a bank charges a fee for an unexpected, hidden cost. When you aren't given adequate notice of a potential fee, allowing you a way to avoid the charge, the practice of charging you the fee could be unlawful.
Just as junk food refers to food that is void of useful nutrients, Junk Fees are fees that a bank charges you that have no link to any beneficial service for you. These are mostly exploitative fees only charged to support the bank's bottom line.
The term Junk Fee can sometimes be applied to:
• Service Fees
• Account Maintenance Fees
• Overdraft Frees
• Bounced Check Fees
• Fees for Depositing a Bounced Check
• Non-Sufficient Funds (NSF) Fees
• ATM Fees
• Fees to Replace a Lost/Misplaced Debit Card
• Foreign Transaction Fees
This is not to suggest all these charges are illegal or unfair, but rather these charges, when unexpected and not disclosed to you in your customer agreement, could be illegal in circumstances where you could not reasonably avoid the fee.
Examples of Common Unlawful Junk Fees
There are two common unlawful Junk Fees that financial institutions have been using to take advantage of customers: bounced check fees for the depositor and surprise overdraft fees. These two types of Junk Fees are the primary focus of the CFPB's new guidelines issued to banks.
1. Fees Resulting from a Check that Bounces when You Deposit it in Your Account
When you receive a check from someone there is no way of knowing whether the check will be covered by sufficient funds in the account of the check writer when you deposit it. Because of this, a bank that charges you, the depositor, a fee for a bounced check, is engaging in an unfair practice. As this type of fee – often ranging between $10-$19 – is outside of your control and there is no way for you to avoid it, it acts as a kind of penalty to you, even though you may be a victim of check fraud.
2. Overdraft Fees Resulting from Internal Bank Processing Delays
When a bank charges you an unexpected overdraft fee (sometimes as much as $36), after sufficient funds were viewed as available to cover your debit transaction at the time of purchase, this might be an unlawful fee. If the fee could not be anticipated because of unpredictable, internal-process timing of intervening transactions outside of your control, the overdraft fee becomes a surprise charge that does not meet CFPB's standards for a fair fee practice.
Is your Bank Charging You Unlawful Junk Fees?
The first place to check if you have been charged an unexpected fee by your bank is your monthly account statement. Fees should be listed separately and should be explained in the statement. Next, check your customer agreement or account terms and conditions. You may be able to find a summary of your account fees available to you while logging into your online banking account. It might be listed under product guide information and is often referred to as a Fee Schedule or Schedule of Fees. Check to see if the amount of the fee you were charged matches fees that were disclosed to you and if the conditions of the charge also match up with how they assessed the charge.
If the fee is not disclosed there and it was an unexpected charge to your account, reach out to your bank's customer service department to inquire about how they are justifying the fee. In some cases, you may find this is something they can reverse if it's a mistake or if it's not properly justified as a fee that could have been reasonably avoided.
If your bank doesn't offer to refund the fee as a courtesy, and their explanation for the charge seems unreasonable to you, we encourage you to reach out to our team of attorneys so we can investigate this incident and determine whether the bank is engaging in any unlawful practice related to exploitative Junk Fees.
If the fee you were charged is a bounced-check fee related to a check someone gave you that you deposited in your account, CLICK HERE to let us know.
If the fee is related to another type of junk fee charged to you and it seems to be a highly questionable charge, CLICK HERE to provide us with details.
Be prepared to provide information related to your Customer Agreement, Bank Schedule of Fees, any bank statement related to the charged fee and your bank's explanation for the fee you were charged.