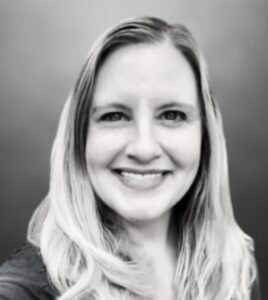 By Jennifer Wilding
Wage and Hour lawsuits brought by employees against employers or former employers are on the rise. Law violations occur for many reasons, but most often when the employer fails to pay the required minimum wage, fails to pay overtime wages as 1.5 times the employee's regular hourly rate, misclassifies nonexempt employees as exempt, or misclassifies employees and independent contractors. An employer may also get hit with a lawsuit if they require employees to work through their lunch break without pay, fail to compensate employees for mandatory training or completing required paperwork, or if they have been illegally withholding an employee's paycheck.
A single employee may be able to file a lawsuit against the company for any of these violations. However, when that same kind of violation affects many or all employees, the lawsuit may qualify for certification as a class action lawsuit, which brings a substantially larger financial consequence to the employer's actions related to wage and hour or other employment violations. This is how a single claim from an employee owed as little as $150 could turn into a settlement that costs a company millions of dollars.
In this post, I'll discuss five examples of wage and hour lawsuits that became class action lawsuits that led to hefty settlements for the class made up of employees or former employees.
5 Examples of Wage and Hour Class Action Lawsuits
1. G4S Secure Solutions (Wackenhut) Wage and Hour Cases – $130 million settlement for failure to provide security guards with proper meal and rest breaks under California Law. The plaintiffs' claim for this class action lawsuit is that they were not granted proper off-the-clock meal and rest breaks during their labor shifts that occurred between January 2001 and December 2010. G4S reached a settlement agreement with the California employees through mediation in January 2019.
Re Wackenhut Wage and Hour Cases, Calif. Super. Ct., No. JCCP 4545
2. Knight-Swift Transportation Holdings – $100 million settlement for misclassification of 20,000 drivers as independent contractors who were leasing trucks from Interstate Equipment Leasing (Iel) to drive for Swift Transportation. The plaintiffs asserted they were deprived of proper wages and reimbursement of expenses due to the misclassification.
Van Dusen v. Swift Transportation Co., D. Ariz., No. 10-CV-899 (April 18, 2019)
3. Home Depot -$72.5 million offered to settle a class action lawsuit for underpaid workers in California. Claims, affecting more than 272,000 employees (or former employees) since March 8, 2012, include unpaid wages during closing shifts where hourly staff was required to wait off-the-clock until the stores were locked, unpaid time related to collecting and putting on aprons for work attire, and wages lost due to rounding clock-in and clock-out times to the nearest quarter hour.
Utne v Home Depot USA Inc, U.S. District Court, Northern District of California, No. 16-01854
4. Wells Fargo & Co – $35 million to settle litigation brought by 38,000 bank tellers hourly bank employees alleging a failure to pay proper overtime wages. The claim detailed the challenge of employees securing outside accounts to meet new business quotas required to retain their work positions- the solicitation of which was expected to occur outside of the standard bank branch business hours (a 40-hour work week) on unpaid, personal time.
Merino v. Wells Fargo & Co., D. N.J., No. 16-CV-7840 (July 9, 2019)
5. University of Iowa Hospitals & Clinics- $15 million to settle with employees who claim that managers didn't pay overtime, bonuses, and accrued leave wages as quickly as state and federal laws require. The settlement impacts approximately 11,000 workers in the healthcare system. Overtime and additional payments are required by Iowa and the Fair Labor Standards Act to be paid within 12 days of the end of the pay period but reports of violations cited delays of up to 11 weeks to receive compensation.
Myers et al v Iowa Board of Regents. United States District Court for the Southern District of Iowa. Case No. 3:19-cv-00081-SMR-SBJ
Other common labor violations that could occur in the workplace may include cutting off healthcare coverage while employees are on family or medical leave, not paying tips and gratuities that were collected for employee's work, and not compensating for hazard pay owed to an employee per their employment contract.
If you suspect your employer or former employer violated federal and/or state laws regarding your wages, work time or benefits, especially in a way that might have also impacted other employees working for the same entity, it's recommended you consult with an attorney to pursue justice and due compensation. Even if your employer had you sign an arbitration agreement at the time of hire, this shouldn't deter you from investigating a potential legal claim related to unfair work compensation. While arbitration agreements are often enforceable in a general sense, they do not apply to every legal circumstance.
An experienced attorney can help determine if you can file an individual lawsuit or a class action lawsuit of this kind. There is no obligation to initiate a consultation with our attorneys about your situation and find out whether you may have a case. At Siri & Glimstad, there is never any cost upfront to you for our representation. We get paid only if we win for you.
To initiate a consult related to an employment law violation or possible violation, click HERE.
Sources:
https://www.shrm.org/ResourcesAndTools/legal-and-compliance/employment-law/Pages/top-class-actions-2019.aspx
https://getmansweeney.com/gsd_cases/swift-transportation-co-inc/#:~:text=After%20ten%20years%20of%20hard-fought%20litigation%2C%20on%20January,Equipment%20Leasing%20%28IEL%29%20to%20drive%20for%20Swift%20Transportation.
https://www.courtlistener.com/docket/6148422/1/merino-v-wells-fargo-company/
https://www.usnews.com/news/top-news/articles/2023-06-23/home-depot-to-pay-72-5-million-to-settle-california-wage-class-action
https://dailyiowan.com/2022/10/16/university-of-iowa-hospitals-and-clinics-settles-15-million-lawsuit-with-employees/#:~:text=The%20state%20Board%20of%20regents%20has%20agreed%20to,as%20fast%20as%20state%20and%20federal%20laws%20require.