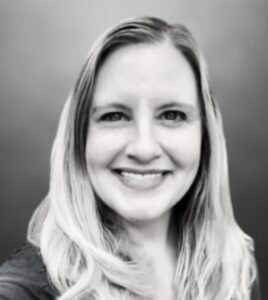 By Jennifer Wilding
Although it's a natural process through which we all enter into the world, childbirth can be very stressful for a mother's body. Stretch and strain on the uterus is expected as a part of the labor process, but in some cases the muscular wall of the uterus incurs damage in the form of rips or tears, known as a uterine rupture.
When a tear to the uterine wall occurs, it's important to know that this kind of birth injury might have been prevented if a doctor had been diligent in heeding warning signs, promptly addressing any danger, and using the proper instruments during the delivery. If the doctor falls short in these areas and a uterus rupture occurs, this could be considered negligence or medical malpractice. In such cases, the mother could pursue compensation as a part of a medical malpractice lawsuit.
How a Uterine Rupture Puts You and Your Baby at Risk
In additional to a risk of death, in rare cases, a uterine rupture birth injury can result in post-partum hemorrhaging, post-partum anemia, an accompanying tear of the bladder, hypovolemic shock (from lack of body fluids), or cause you to require a hysterectomy.
Your baby can also experience a lack of oxygen resulting in hypoxia, anoxia, or asphyxia, all of which can be devastating to your baby's health. Other possible complications include seizures, cerebral palsy, developmental delays, and brain injuries.
Symptoms of a Uterine Rupture During Childbirth
Signs of a uterine tear during your labor process include:
• a failure of the uterus to contract,
• an abnormal change in the infant's heart rate,
• your infant's head recedes into the birth canal,
• you experience a decrease in the baseline uterine pressure,
• hemorrhaging,
• sudden unexpected abdominal pain or referred pain in the chest,
• symptoms of shock
Risk Factors Indicating You Could Experience a Uterine Tear During Childbirth
In preparing for your birth, any risk factors for a uterine rupture should be identified by your doctor so that a uterine rupture can possibly be avoided, sometimes by scheduling a C-section.  Pre-existing scar tissue from any of the following: a previous cesarean birth, a hysterectomy procedure, a repaired uterus tear, or the removal of a uterine fibroid should be considered warning signs that prompt special planning for your birth to protect you and your baby.
Questions to Ask and Answer if Your Uterine Rupture Occurred During Childbirth:
During labor, were you subject to someone pressing down very hard on your stomach to facilitate the birth? 
During labor, did you experience a prolonged period of pushing?
Can the uterine tear be linked to an improperly performed cesarean incision?
Did the tear go unnoticed during a vaginal birth that should have resulted in an emergency C-Section?
Did you have a health history that put you at risk for a uterine rupture, but you were not scheduled for a C-section birth?
Seeking Justice and Support
Any failure of your healthcare provider to meet the Medical Standard of Care during your child's birth should be considered in the aftermath of a uterine rupture resulting from a birth event. Reaching out to an experienced Medical Malpractice attorney is recommended so that your situation can be further evaluated for a potential case.
Jen Malainy has extensive medical and legal education and experience and has worked within the world-renowned hospital, Cleveland Clinic Foundation (CCF). She is available 24/7 at 440-381-0338.