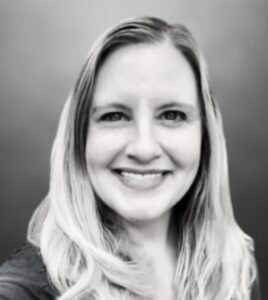 By Jennifer Wilding
Discovering you are losing your job can be devastating news when you are not properly prepared. It can wreak havoc on the livelihood of a household dependent on that income. And when job loss affects many people at the same time, in the same community, the consequences can become a huge obstacle to economic progress in the greater community. This is why the U.S. Department of Labor has laws in place to protect workers and their communities from mass layoff events that occur without sufficient notice. These laws are part of the Worker Adjustment and Retraining Notification Act (WARN Act) established in 1988. However, many workers are unaware of this federal protection which requires employers to provide 60-day notice of a major workforce reduction under certain conditions.
This post will discuss the conditions that support this kind of protection and what to do if a mass layoff at your workplace violates your protection under the WARN Act.
Conditions that Support WARN Act 60-Day Notice Protection
Employers who have (1) at least 100 employees who work out of the same location and (2) employees that collectively work a minimum of 4,000 hours a week are subject to this set of U.S. labor laws governing mass layoffs.
Under the WARN Act, part-time employees are defined as anyone who works less than an average of 20 hours a week and/or has worked for fewer than six of the last twelve months before the date of notice is due. This classification may differ from State regulations concerning part-time status. Keep this in mind when reviewing the following conditions that reference part-time worker exclusion.
When a workplace of this size and description lays off one-third (33%) or more of workers, excluding part-time workers, within a 30-day period, these laws apply. Alternatively, if that same kind of employer were to cut 500 employees or more at one location, this would also be considered a mass layoff subject to the WARN Act layoff notice. In the case of a temporary or permanent closure of a facility, a layoff of 50 employees, excluding part-time workers, would trigger a requirement to abide by WARN Act laws with proper notice.
Because so many U.S. companies have workers scattered throughout the country, it's important to note the importance of layoffs occurring at the same worksite in order to trigger the WARN Act. To help navigate when the WARN Act applies, consider the purpose of the WARN Act is to protect workers and their communities from getting hit hard with economic ramifications from mass layoffs. If a company lays off a lot of workers at once but from different location stations in the U.S. and no single location fits the WARN Act layoff criteria, the 60-day notice requirement will likely not apply.
Penalties for Companies Who Violate the WARN Act Notice
If an employer, who meets the above-mentioned criteria, is found to be in violation of the WARN Act by not providing the proper minimum 60-day notice to employees who lose their jobs in a workforce reduction subject to these labor laws, that business is "liable to each affected employee for an amount equal to back pay and benefits for the period of violation up to 60 days" per the U.S. Department of Labor.
The majority of courts base the back-pay penalty amount on the number of workdays (i.e., Monday through Friday for a standard five-day work week) the company was in violation. Some courts, however, instead, calculate the back-pay penalty using the number of calendar days the company was actively in violation of the law.
Special Circumstances that May Exempt a Company from Penalty
– If the layoff is due to a natural disaster that prevents a company from doing business, they will likely be exempt.
– If an unforeseen circumstance halts or significantly reduces business, resulting in a sudden large workforce reduction (such as a sudden downturn in the economy or unexpected shutdown of operations by government), that may fulfill exception rules.
– If the company experiences a sudden, unexpected loss of capital funding that was depended on to keep the business running, they may be exempt.
Ways Companies Have Dodged the WARN Act Notice Requirement
Severance Pay and Extension of Employee Benefits
Since the WARN Act penalty calculations do take into consideration any voluntary severance package and benefit extensions offered to workers to ease the economic burden of a sudden mass layoff, these kind of offerings at the time of a short-notice layoff, may negate (or be subtracted from) any penalty payment the company would owe the worker for a violation. This is one way some companies get around providing a full 60-day notice. The employer would probably still be found in violation of the labor law, but the severance would also be counted toward the penalty owed to you. If only partial, the company would still owe the balance of the penalty payment.
This approach to a layoff is like the car owner who decides to purposefully overrun their time at the parking meter long enough to knowingly incur a parking ticket fee (penalty payment) that they pay for the convenience of parking during that time, yet they still move the car before the greater consequence of being towed happens (expensive litigation and reputation damage).
This approach only works if the employer didn't also violate some other contract agreement, such as an employee agreement or established employer personnel policies, regarding timing or payment in relation to the layoff terms.
Severance Package in Return for a Rights Waiver
Some companies may get around paying you the full penalty that would match the WARN Act violation penalty amount they are liable to pay you, by providing you with a severance package at the time of layoff that includes a release agreement which waives your right to the WARN Act notice period (or in some such terminology that would equate to this) in exchange for accepting a set amount of severance pay and benefits package. If they provide you with enough time to read the agreement, think about your options, and consult with an attorney before signing this agreement, signing that waiver may be used to effectively eliminate your rights to what would, otherwise, be owed to you under the WARN Act penalty for the violation. And while the company could be offering you the equivalent of that penalty, they could also be offering you less and getting away with it using the waiver.
To evaluate your standing in this scenario, calculate the number of weekdays the company was in violation of the notice, before giving you notice and If your severance package includes pay and benefits equal to what you would have gotten for those days of pay, it's likely a fair deal, if no other binding agreement terms were violated outside of the WARN Act notice law. But, if you compare the violation pay owed and the severance offer amount is less, you may not want to waive your rights to receive that greater amount that may be owed to you. Consulting with an attorney before signing anything in exchange for a severance package, should you be offered this, is recommended for this reason.
What to Do if You Are Part of Mass Layoff and Your Employer Gave You Less Than a 60 Day Notice or No Notice
The U.S. Department of Labor is not able to enforce authority under WARN on your behalf and they also, unfortunately, do not engage in the investigation of WARN violation complaints. The only way employers are held accountable for these violations is if an individual worker, or union representing the worker, brings a lawsuit in a Federal Court to enforce their rights under the law.
If you are part of a mass layoff, and you've already determined, or you highly suspect, that your employer and layoff situation would be subject to WARN Act labor laws, click this link to provide us with details and a free case evaluation. Even if you received severance pay in place of a notice, your case is worth a review to make sure your rights were not infringed on in relation to the mass layoff conditions.
In addition to reaching out for an attorney to review your case, another resource you may be interested in is the Department of Labor's CareerOneStop website to assist you with finding new work or start you on a path to training for your next job.
Sources
elaws – WARN Advisor (dol.gov)
The WARN Act Makes A Comeback Amid Massive Tech Layoffs – Forbes Advisor